WHAT IS DIGITAL FULFILMENT?
Our Digital Fulfilment process takes your printed brochure or PDF file and converts it into either a Digital Brochure, ready to be viewed online and downloaded onto any device, or an Email Ready PDF attachment to be sent out to hundreds or thousands of recipients.
The LMG cutting-edge Digital Flash Brochure includes embedded links, chapters and a custom interface - allowing for fluid content navigation and instant customer redirection to relevant pages online.
The Email Ready PDF attachment is an optimized digital version of your brochure which can be attached to an email and sent out to your entire email database.
ADVANTAGES OF DIGITAL FULFILMENT
Contemporary consumers expect information to be easy to find, easily accessible on the go and available at the tap of a finger.

Our Digital Brochures provide consumers with an intuitive and rapid way to get the most out of your brochure or catalogue wherever they are, whenever they want, without having to wait to receive it.

The cost savings of marketing and distributing your literature by email are significant, cutting out postage, packing and printing expenses.
EMAIL PROMOTION AND DISTRIBUTION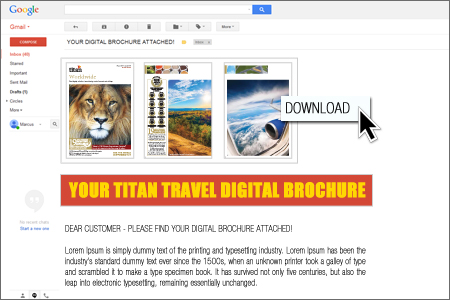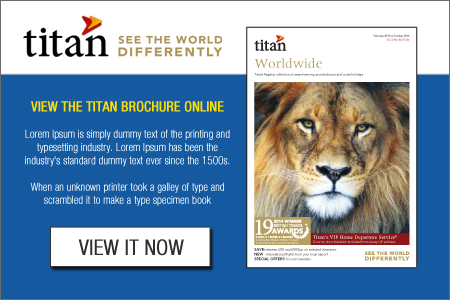 Once your Digital Brochure is assembled our services can also include its email marketing and online promotion. We can distribute your brochure to select demographics within our audience via email as an embedded link or attachment. The above images show two examples of how your brochure can be distributed to potential customers: an Email Ready PDF or promotional email linking to the online Digital Flashbrochure.
THE DIGITAL FLASH BROCHURE INTERFACE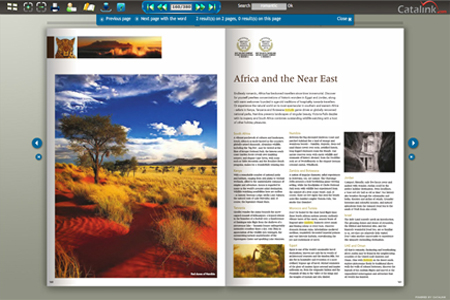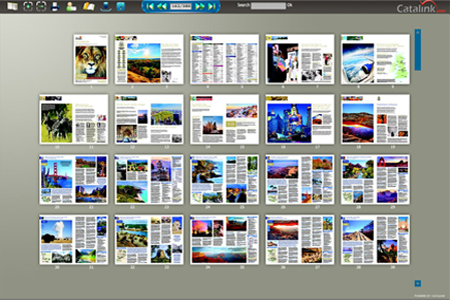 Our digital brochure interface is intuitive and content-optimised. Responsive navigation allow users to select their preferred display and locate relevant pages or chapters rapidly. Our custom software optimises resolution and navigation, guaranteeing a fluid and rewarding experience for the user that delivers high-quality, interactive content. Take a live Digital Flash brochure demo tour now.
NEED A TARGETED DATABASE OF CONSUMERS T0 SEND YOUR BROCHURE TO?
If you don't yet have a database to send your digital brochure to then our all-in-one Digital Fulfilment Marketing Suite is perfect for you.

This includes access to our unique database of 4 million UK consumers, fully profiled and opted-in, ready and waiting to hear from you. Select the volume, services and demographics below and we will send you a free Digital Fulfilment quote.
DIGITAL FULFILMENT MARKETING SUITE SERVICES:
Digital flashbrochure creation + optimisation
Internal + external web hosting
Demographic profiling + audience targeting
Email marketing, design & broadcasting
Lead generation + data delivery
GET A FREE DIGITAL FULFILMENT QUOTE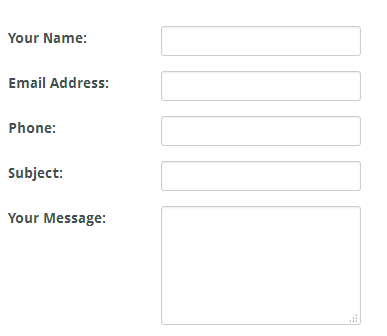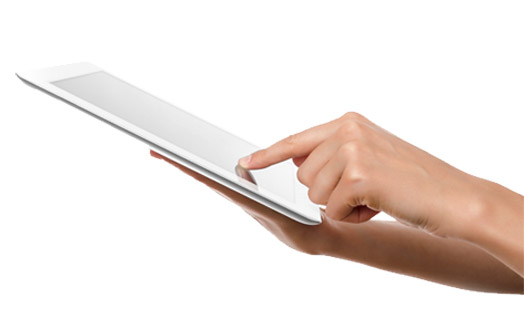 A LITTLE BIT MORE ABOUT OUR 4 million CONSUMER DATABASE AND HOW IT CAN HELP YOU
WHERE WE GET OUR 4 million MEMBERS
Our growing customer database of 4 million opted-in, actively engaged online users is grown organically via our flagship website www.catalink.com.

Unincentivized registration allows members to request catalogues, brochures and eNewsletters of their choice, actively opting in to receive additional promotional material.
HOW YOU CAN MAKE THE MOST OF THEM
All members are demographically profiled using our internal Ngage software. Users are segmented by age, gender, affluence, geo-location and all retail/travel history is archived for referencing purposes.

This allows you to specify highly targeted ideal demographics, ensuring your brochure is distributed to only the most relevant consumers.